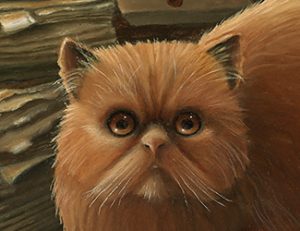 A Love of Art and Cats
Capturing the magic of cats with a brush
Creating Art has been a part of my life from the early days of drawing cartoon characters and playing with paint by number sets to the present. This journey has presented many side trips and adventures but the path keeps leading me back to here.
My first real job was working in an art material store, starting as clerk then moving up to a buyers position. I then moved to wholesale art and drafting distribution, first on the order desk and leaving as director of purchasing.
In 1992 I married Art Graham and we created a company called M Graham & Co. manufacturing artists' color in a funky little shop surrounded by hops fields in rural Oregon.
Soon after, a stray cat appeared on our back porch with four adorable kittens. That was the beginning of my life with cats.
Inspirational Team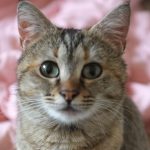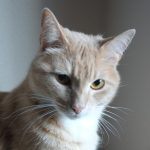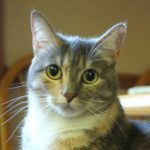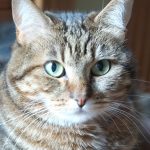 Chatterbox, Furber, Dustine, Sandley & Morgen